Muppet-sona Commissions! :D
Open slots available: 3
Commission form is near the bottom of this page :)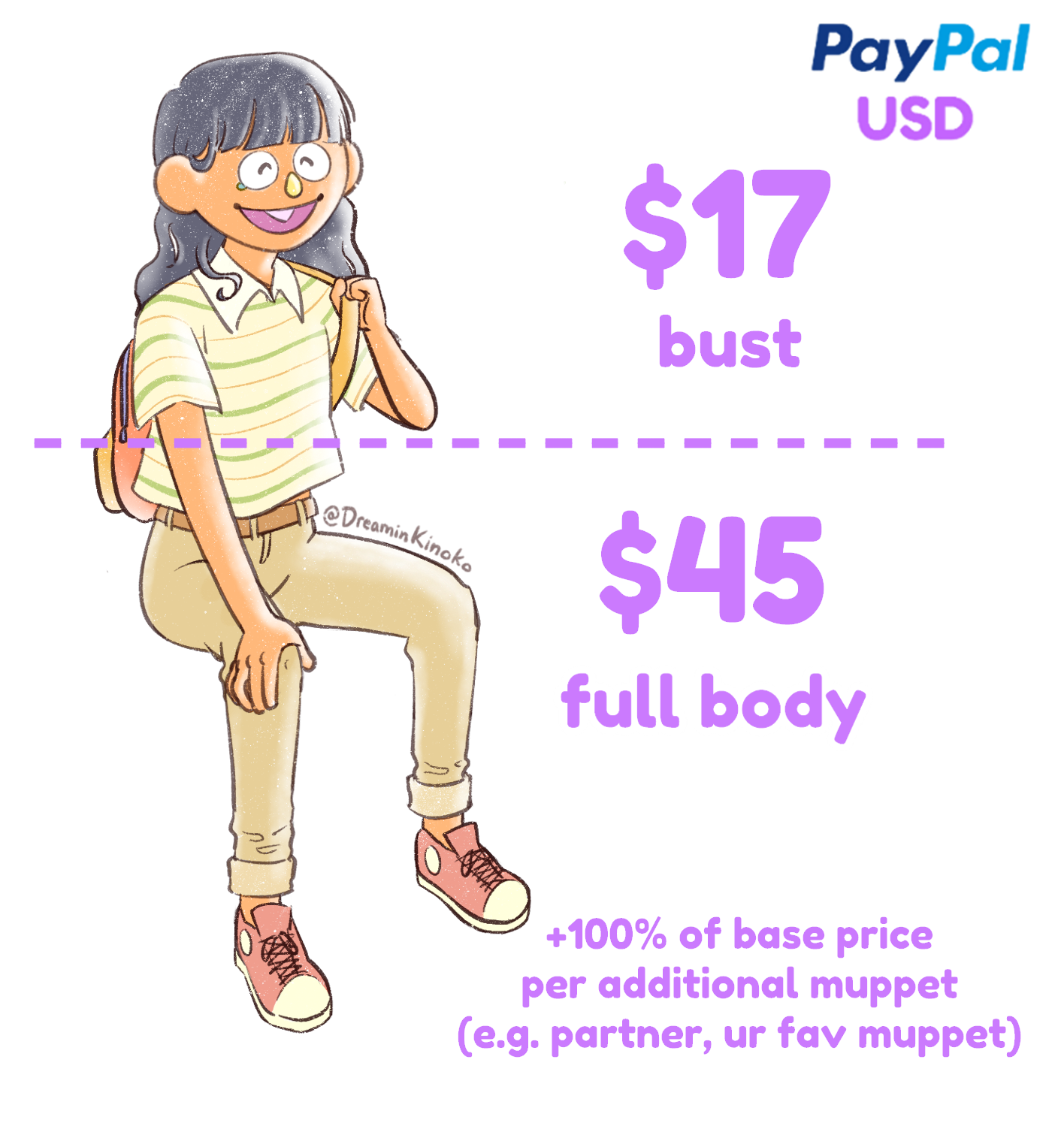 Additional large/complex items (e.g. large props, etc.): +$3-10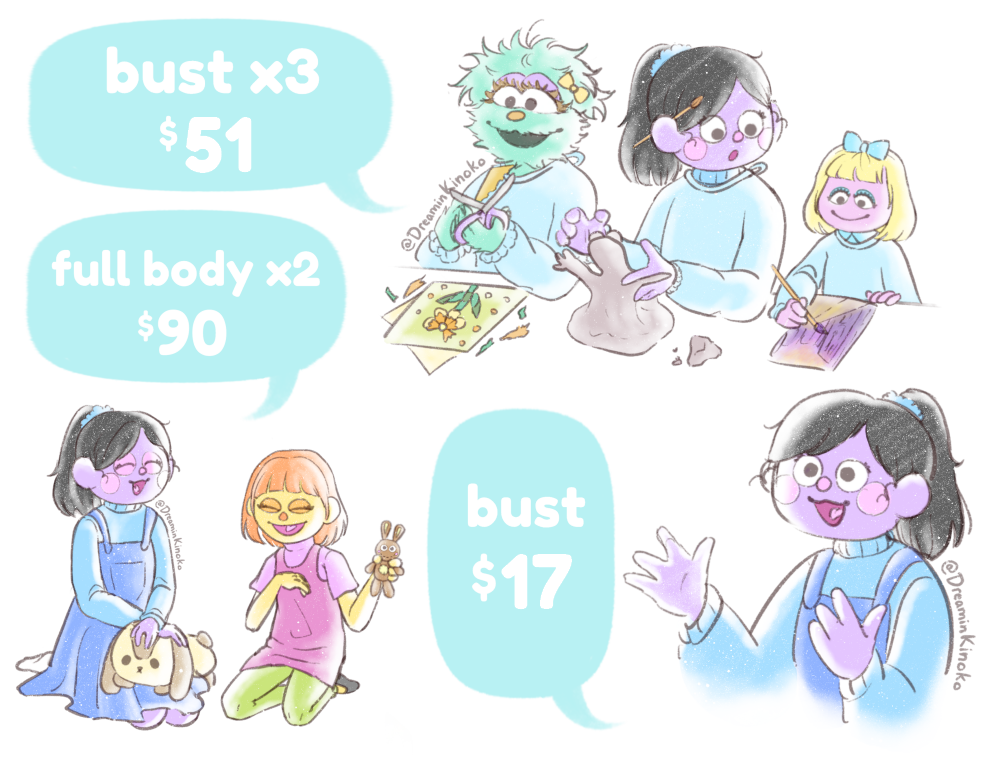 By commissioning me, you agree to these Terms of Service:
Please allow 1-2 weeks for completion of your commission or additional time for more complex pieces!
If you have a time-sensitive commission that you need done by a certain date, you must let me know of that date before I take the commission.
You may use the finished commission for personal use, like icons, posting it online, etc. Credit is optional.
All commissions will have my small username watermark on the finished piece.
You mustn't use the image commercially/profit from it.
If you decide to change something major (character after sketch is done, large portions of a pose after approval, etc.) that you were previously satisfied with, you will incur a $5-20 fee. This range is subject to change with the complexity of the change.
If I cannot complete your commission for any reason, you will receive a full refund.
If you want to cancel the commission before I start, you mustn't use Paypal chargeback. You will receive a refund from me on Paypal.
Commission cannot be canceled or refunded after I send in the first progress photo, unless I am unable to complete it.
No refunds after I send in the finished piece that was previously approved.
If you don't feel comfortable sending in full payment before i start (e.g. for larger pieces), we can discuss paying 50% before instead.
Process
Upon my acceptance of your commission, I must receive full payment (unless otherwise discussed) before I begin working on it.
Payment will be done through a Paypal Invoice sent by me.
You will then receive a rough sketch for approval and/or revisions if you chose, followed by one or more progress photos to ensure your satisfaction/make revisions.
After you've approved the final product, you'll receive a .PNG of the piece with its background, and a transparent .PNG of the characters without the background! :D
If interested, please message me on Instagram @DreaminKinoko, or email DreaminKinoko@gmail.com! :)
or
If you prefer less interaction, you can fill out, copy, and paste this form to me on the above methods of contact!
Thanks for your support!♥
---
Here are some examples of my work! :D
Thanks for looking! <3